This weekend, Jan 10 and 11, I will be in Victoria, BC to assist at the
Lie-Nielsen Tool Event
. If you have never been to one, it is a fantastic opportunity to not only try most of the product range out in person, but also receive guidance on selecting the proper tool for the type of work you are interested in. For someone just getting started, the opportunity to use a truly sharp tool (as well as witness sharpening demos) is priceless, and well worth the cost of admission, which is free, so, really, you can't lose. This one will be at
West Wind Hardwood
(which is actually in Sidney). If you are in the region, please stop by and say hello. I'll be working alongside
Jeremy Tomlinson
, whom I had the pleasure of getting to know at the Port Townsend Wooden Boat Festival this summer.
Another exciting event coming up in this area is George Walker's visit and
design course
. If you have read
By Hand and Eye
(or even if you haven't), this is an amazing chance to delve deep into the design system that nature uses, and which has informed craft since the beginning of history. Only recently has it been derailed by machine-thinking. Once you understand these principles, designs almost generate themselves, and the artisan is freed up to consider personal embellishments and style. Truly liberating stuff. There are still spaces in George's
course
at the Port Townsend School of Woodworking. George and Jim Tolpin will also host a smaller exploration into the
By Hand and Eye concepts via a course of the same name
. This two-day seminar is full of mind-expanding ideas and examples to get you out of the ruler mindset and into the harmonic relationships which turn furniture design into something like musical arrangement. I highly recommend this class.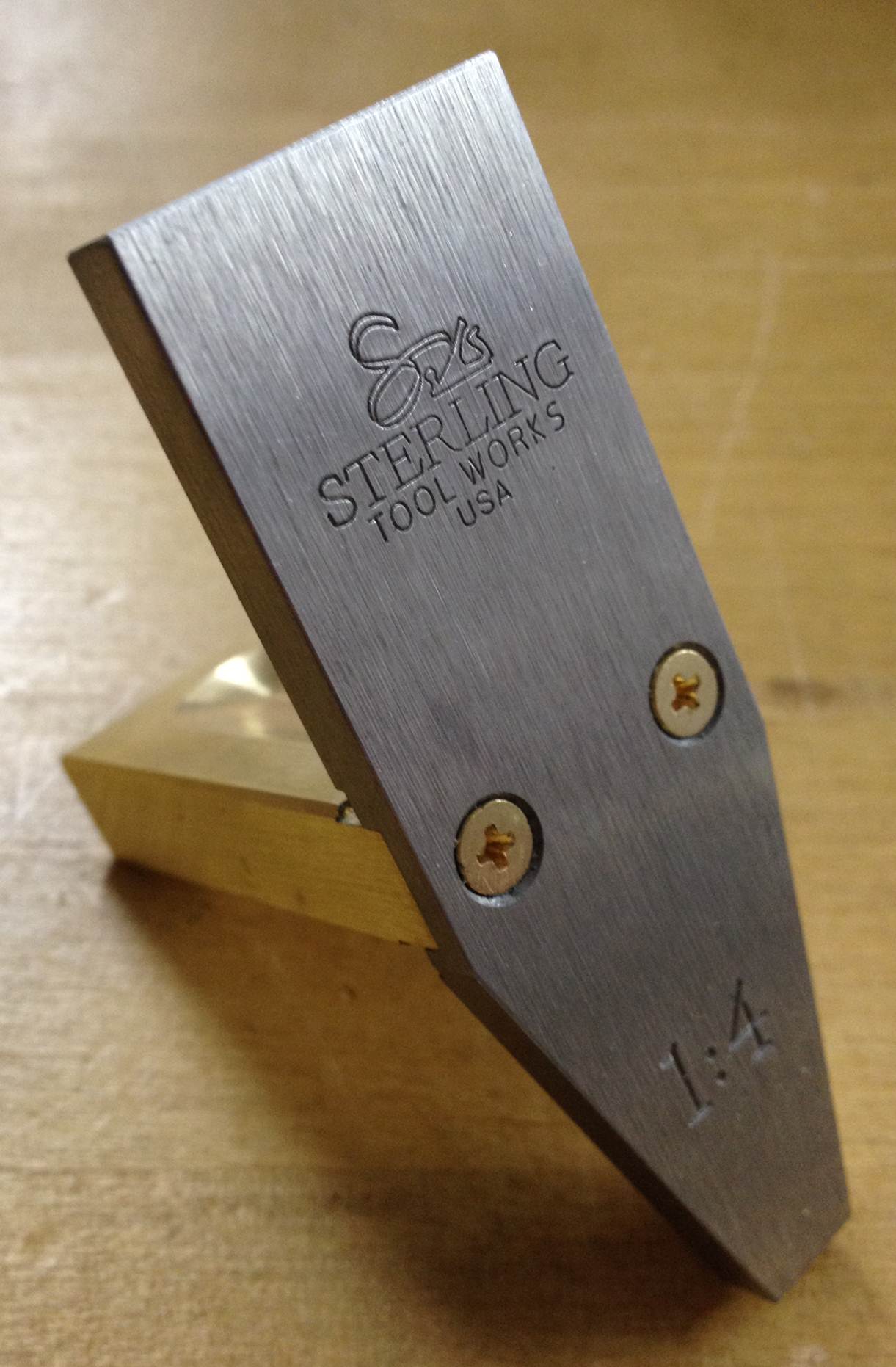 Finally, I wanted to thank Christopher Kuehn of
Sterling Toolworks
for conspiring with my wife this holiday season. She had been poring over Christopher Schwarz's gift list, knowing that I don't actually
need
any tools. I received a beautiful saddle gauge, and I love it. Many will balk at how it is over-engineered and that one really does not need a dovetail marker anyway. I don't tend to use them, myself. However, once this thing is felt in the hand, the naysayer's tune may in fact change. It is substantially heavy, crisp, and is larger than it looks. The back half of the tool is a fantastic small try and layout square. I might just start to prefer this for small squaring tasks. Above all, supporting a small toolmaker is a gift that keeps giving to everybody involved in the craft, as well as their families. For those who ogle the handmade planes, chisels, and other marking tools out there but cannot afford them, this tool is a great way to sip from the chalice of fine tools without breaking the bank. Thanks to all who made this happen.